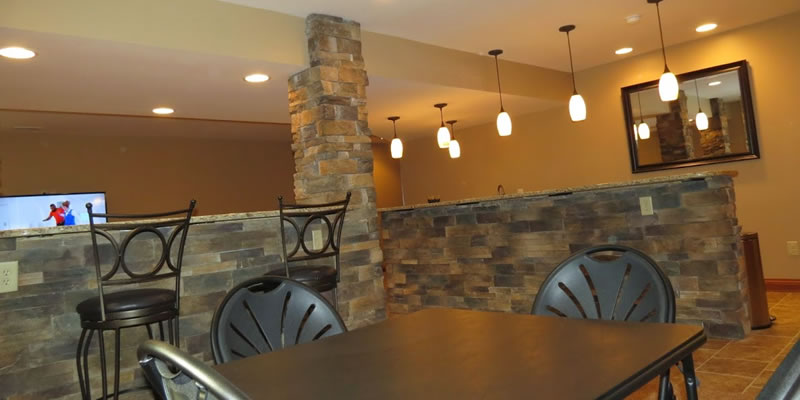 Centerville, Ohio Remodeling and Home Improvement Services
Are thinking about remodeling your home in Centerville, Ohio?  Maybe you've just purchased a new-to-you home and you'd like to make some changes?  Maybe you've lived in the home for quite a few years and it's time for updating?  Whatever your reason for wanting to remodel, we're glad you've stumbled upon our website!
My name is Matt Geddis and I'm the owner of Ohio Home Doctor Inc. Our company concentrates on providing homeowners in our service area the finest in Home Remodeling services. Lucky for you Centerville, Ohio is smack dab in the middle of our service area. Centerville homeowners make up a large portion of our clients.
We know your communities and in many cases have probably worked for someone you know. Having successfully completed so many projects in Centerville we are familiar with both the older homes which adorn Main St. but also the newer homes tucked away in the suburbs. Being familiar with your home and its construction provides us a huge leg up on the competition.
Recent Home Remodeling Projects We've Completed
The Benefits Of Hiring Someone Local!
Ohio Home Doctor is proud to be a member of Centerville's Keeping Business At Home group. We are a collective of local business owners who have united to provide the Centerville community with a network of outstanding service business professionals. This is NOT a group you can buy into! We earned our membership by displaying a record of quality and honesty!
We are very proud to provide our clients the very finest in both customer service, but also high quality finishes, while concentrating on every last detail, ensuring your project becomes everything you have dreamed of!
Home Improvement Projects We Can Do in Centerville, Ohio:
Centerville Kitchen Remodeling
Centerville Basement Remodeling
Centerville Bathroom Remodeling
Centerville Tub Replacement
Centerville Walk In Showers
Centerville Room Additions
Centerville Vinyl Siding
Centerville Custom Deck Builder
Centerville Sunroom Builder
Centerville Roofing Service
[symple_divider style="solid" margin_top="20″ margin_bottom="20″]
Customer Satisfaction Is Our Number One Goal! Everyone says this but we live by it. The remodeling industry in Centerville and surrounding areas is riddled with the wrong choice for your project.  There is no shortage of guys with tools and a pickup who'd love to work on your Centerville home.  Luckily for you, you have found the right choice!
Keeping overhead low we are able to provide the top notch service we do without breaking the bank. We frequently hear that when compared to other respectable local companies our quotes are significantly lower. This makes us happy! We aren't trying to get rich on every project, however build a client for life!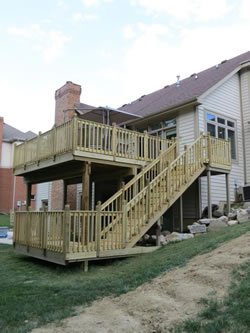 We've Completed Many Challenging Home Remodeling and Construction Projects For Centerville Homeowners.
We understand your home is much more than just an investment, it's your home.  Your safe haven, the place you and your family get to enjoy the majority of your time together.  We all have families too and we know exactly how we would like to be treated in our homes and this is reflected upon in how we treat every customer.
Your Centerville home remodeling situation is unique to you and we're prepared to accommodate your needs. 80% or so of our projects occur while the client remains in the home during the renovation.  Ohio Home Doctor staff will bend over backwards to make sure you are comfortable and have access to everything you need to keep your day-to-day life going while we transform your space.
Our team has experience working with all types of clients including designers and architects. Many of our clients come to us already having a designer or architect and are surprised how efficiently we integrate our team into their game plan.
Ohio Home Doctor and staff are continually educating themselves on the latest remodeling design trends and availability of local and exotic materials.  This expert knowledge gives us an edge when working on your project.
Chances are if you can dream it, we can find the right materials to build it for you, turning your dream into reality quickly, efficiently, and on budget.
We Can Start Your Centerville Home Remodeling Project Now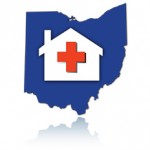 The time to get started is right now.  You can call the Ohio Home Doctor at any part of the planning process. Even if you are just getting started with your research and looking for some real life assistance with costing potential projects, we are here for you. We have worked with some of the finest designers and architects in Centerville. We can recommend someone who fits your unique personality and budget, saving you the hassle of shopping around.
On smaller projects ($10-$75k) we typically handle the design work and project drawings in house. This allows our clients to maximize their budgets impact and receive the most bang for the buck. Any way we can help we are happy to. Put our experience to work on your home remodeling project and contact us now to get the ball rolling towards the home you have always dreamed about!
If you'd like to receive an estimate to remodel your home in Dayton Ohio please give us a call 937-605-6882 or fill out our contact form and we'll get right back to you.