The Dreams...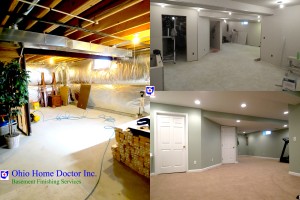 We specialize in remodeling Dayton, Ohio basements!
Since we are here together, chances are good you have been thinking about finishing your basement recently.
Well, you are in the right place!   Because Ohio Home Doctor finishes and remodels basements for Miami Valley residents, and we have become one of the premier companies in our service area for doing so.
We comprised some tips for the proper planning of your basement finishing project you might find helpful.
Basement Finishing and Remodeling Services We Offer:
Basement remodeling design services
Basement finishing
Basement suite conversions
Basement man-cave construction
Walk-out basements
Egress window installations.
If you're looking to remodel or finish the basement in your Dayton, Springboro or Cincinnati home the Ohio Home Doctor can help!
Finishing your basement might be the answer you are searching for while your family grows. An addition to your home provides the additional square footage and ammenties you desire, while maintaining your kid's school district, and avoiding an exhaustingly costly move. If getting started seems daunting, check out this article of helpful background information.
Or perhaps you can enjoy your new basement as a recreation room for playing pool, ping-pong, or other games. Maybe even a theater room to enjoy movies every night with the family, a workout room instead of paying for a gym membership, an extra kitchen for parties, or  a wet-bar, for entertaining.
Dont let the ideas stop there. We have built some very unique spaces tailored to our clients desires including a gaming room, a golf driving range simulator, karate training space and many others. If you need it in your house, chances are we can build it in your basement.
We have been designing some beautiful wet bars using stone and light accents for a very modest additional price. We also specialize and stay up to date on the latest in kitchen and Bath trends. If a custom european spa style custom steam shower, or modern sleak clean new Kitchen are what you're looking for don't ignore your basement as a potential home to your dreams.
The possibilities are endless and only restrained by your own imagination and budget.
If you can dream it, Ohio Home Doctor can build it!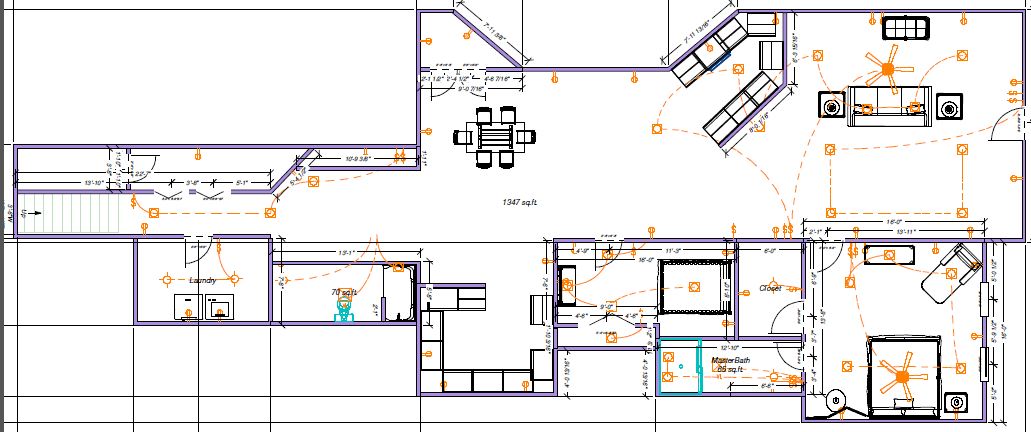 After the dreaming process you then must move on to the design and construction of your new basement renovation.  Matthew Geddis owner of Ohio Home Doctor meets with each potential basement finishing client in person during the initial meeting.
At this meeting we are in most cases able to formulate a design based on the existing conditions, your ideas/wishes, and our recommendations if so desired.
Our experience allows us to provide practicle design considerations while minimizing your budgetary impact, or in other words, we want our clients to get the most bang for their buck.
If your budget demands the services of an architect or designer we are happy to assist you in finding someone who meets your project's goals. We can also integrate seamlessly into your existing design team. We always enjoy the opportunity to work with new design teams with fresh ideas.
Matt's experience allows him to quickly asses the conditions while creating a building plan. Getting a solid plan right from the start is the only way to provide estimated project costs since we can only bid tangible scopes of work. Proper planning is essential to the success of your project and this begins with selecting the winning floor plan and preferred contractor.
More About our Process…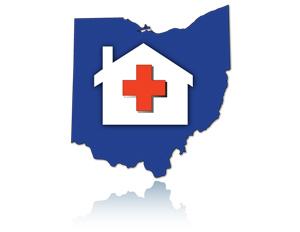 Tips For Hiring a Contractor…
Our experienced talented staff, low overhead way of doing business, and commitment to customer service is just the start of what makes hiring Ohio Home Doctor your best choice.
When finishing a basement it is important to choose a basement remodeling company who understands the full scope of your project including the installation of Egress Windows if necessary. We have finished almost 100 basements. Over time we have created a systematical approach which yields an efficient experience for our clients. We manage expectations well and provide a very detailed and clear proposal/contract so that everyone is on the same page with every detail and provision of our agreement. This type of openness comes from experience. It has allowed us to be successful at creating happy clients time and time again. Even with the popularity of the web based leads, referrals remain the majority source of our new projects. That is something we are very proud of.
Without a doubt Ohio Home Doctor is the best choice for your basement finishing project in the Dayton Ohio area.
Our insured, bonded, and experienced team of professionals are trained to perform with the highest levels of quality and customer service as primary goals. Employing the finest craftsmen possible is in our opinion at the core of our missions success. Making you, our valued customer, another happy camper on our long reference list is our friendly and talented staff's first priority.
Part of our mission statement is a concentration on maintaining a low overhead business model. We have opted to stay away from large fancy shows rooms, excessive warehouse spaces, and huge advertising campaigns in an effort to provide the lowest possible rates to our clients. As stated above a large portion of our work comes from direct referrals. This is the secret to providing high quality services at a competitive rate. We like to think our clients appreciate us saving them money while they enjoy the customer service perks typically associated with a much larger and more expensive company.
More About Us…
We offer a locally unsurpassed 5 Year Warranty on all basements finished by Ohio Home Doctor. This covers everything we installed. Part of our plan is to be around the Dayton area for the long haul.
The company will be passed from father to his sons and be here for generations to come. If there is ever a problem with something we did we are happy and always willing to make it right.
Because we do such a nice job we have very very few call backs.
Being involved in several local as well as national trade associations we are able to gauge our competition in depth at times. We also get valuable feedback from our clients about their experiences during the basement finishing process.
This type of feedback allows us to ensure we are providing the very best to our clients. We set the bar high for our competition, and improve ourselves every day while laboring at the trade we love.
We work every day to assure that you will be able to tell a noticeable difference when doing business with our company compared to other experiences you may have had it the past.
Now It's Your Turn!
Now that we have told you a little about us. We look forward to hearing a little about you and your basement finishing project!
You can get the ball rolling by filling out either the contact form on this page or by calling us now. We respond as fast as possible to our email requests and often times can schedule an appointment for the same week. If you do not hear from us within a couple of days something is wrong as sometimes happens with wordpress forms. If this happens we urge you to contact us via phone.
If you require immediate assistance please do not hesitate to call us now!
Contact Ohio Home Doctor today at (937) 605- 6882 to set up a free in home consultation and receive a free estimate the next day from the best in basement remodeling in Dayton Ohio!
We Look Forward to Hearing From You!
Basement Finishing Form
We would love to hear from you! Please fill out this form and we will get in touch with you shortly.