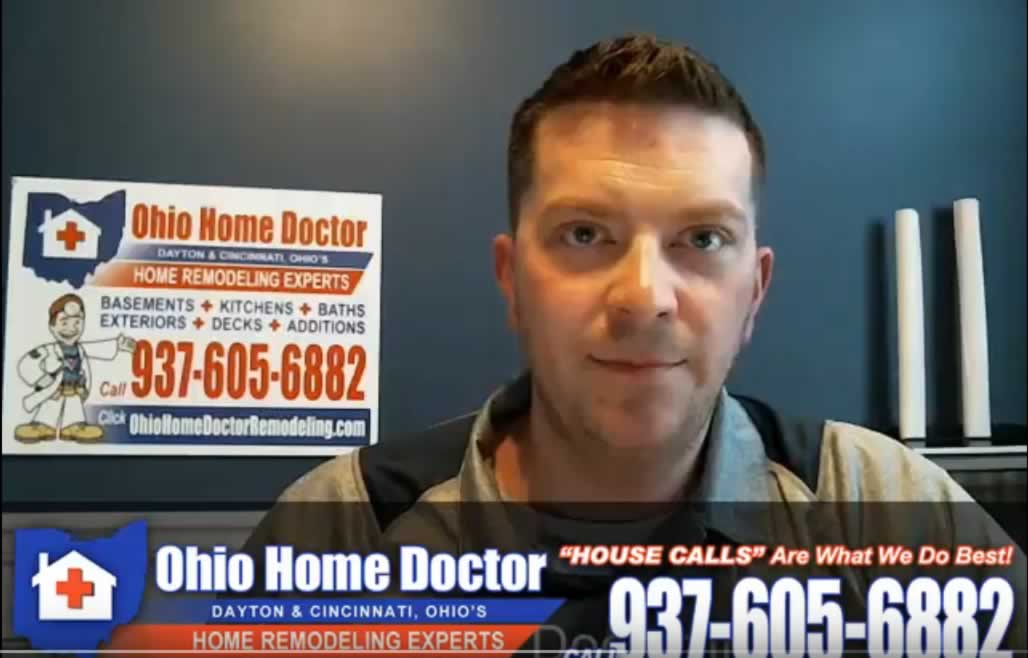 Subscribe To Our YouTube Channel
Home Remodeling Contractor in Dayton, Ohio
My name is Matt Geddis. I am the owner of Ohio Home Doctor remodeling company. From the moment our team arrives at your home to that final moment of anticipation when we reveal the beautiful new improvements we've made.
You, your family and your home will be treated with respect, courtesy and a level of customer service that is almost unheard of with many of todays home improvement companies.
Being chosen by you, to work on your home is one of the greatest compliments we could ever receive as craftsman and it's from these unique interactions we've been able to build our company into the best home remodeling company that Ohio has to offer.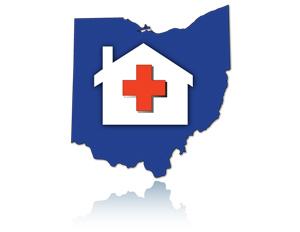 Experience The Ohio Home Doctor Difference
When we first started our company back in 2006 our goal was to provide the best home remodeling experience as possible for our customers.  Now, 12 years later our business is still going strong because of our unwavering commitment to each and every one of our clients.  Our reviews show that we consistently reach our goal of complete customer satisfaction through professionalism, experience, responsiveness, and exceptional quality craftsmanship.
Frequently Asked Questions
We have been breathing fresh air into Dayton homes since we registered with the State of Ohio in 2006. Since then, our clients, your neighbors, have been enjoying quality home remodeling services at fair prices. Before incorporating Ohio Home Doctor I attained years of experience working under some of the finest craftsmen in the State.
During that time I learned invaluable lessons in both carpentry, and also how other established successful businesses are run. Combining my classical business education with real life trade experience has given my company the solid foundation which has enabled us to grow into the company we are today. Check out our streamlined process here.
As a business owner I get the most enjoyment from reading the honest feedback from our past clients. As a consumer myself I always read the online Google reviews a company may have before doing business with anyone for the first time. I personally invite you to check out ours here.
The majority of our work is generated from previous client referrals. This is something we at Ohio Home Doctor are very proud of! Our clients saying they love the job is great, and feels good, but them loving the job we executed to the level they refer us to their friends and family is the pinnacle of personal gratification we seek.
Ohio Home Doctor Inc. offers a full line of home remodeling and home improvement services. In the past 7 years we have added over 500 jobs to our impressive portfolio, including everything from basement finishes, to full elaborate two story room additions, and everything in between.
Our team's vast and expansive experience allows us to be your one call solution for all your home's needs.
Robert Shull from Centerville said,

Before the Air force moved us here we had nothing but problems finding the right people to work on our home. After working with Matt and his team, we feel totally at piece with that aspect of our lives, since we now know our home is in good hands.
This feedback outlines perfectly our goal which is to build relationships with our clients that provide them piece of mind, and provide us a customer for life. No matter what your home's ailment may be, The Doctor can fix it…..
I, Matt Geddis personally meet with each and every potential client. This allows our clients to get the most out of their experience with my company, and eliminates the divide created by having multiple poorly trained salesmen, and disconnected installation crews.
I am also on our active jobs in most cases every day. One face, huge accountability. No commission driven sales staff or temporary seasonal workers here, just the best of the best, at your service.
Ohio Home Doctor Inc. serves the Greater Dayton, Northern Cincinnati region including: Dayton, Cincinnati, Springboro, Centerville, Beavercreek, Bellbrook, Oakwood, Mason, West Chester, Middletown and every where in between.  View Our Service Area.
Right Now! You can call us at (937) 605-6882, or fill out one of the contact forms below. We answer most emailed requests back the same day, and on a first come first serve basis.
While we are typically booked for weeks in advance, the sooner you call the sooner you can get on our schedule. Our steadfast attention to detail and small size keeps us very busy, although we always have time to meet with new clients to discuss their remodeling needs.
I look forwarding to hearing from you, and relish the opportunity to show you what makes us your best choice for your home remodeling projects!
We remodel homes because it's a passion of every member of our team. Our people are not unemployed auto workers, or students in college, they are life long career craftsmen at the very pinnacle of their profession.
We surround ourselves with individuals who display enthusiasm for their trade. The old saying, "Enjoy what you do, and you will never work a day in your life" holds true for us as we enjoy every opportunity and challenge our clients provide us. With the right team in your corner, remodeling can be an invigorating experience which undoubtedly will increase the quality of yours, and your families lives!
The before and after pictures are why we do it. Transforming dated spaces into gorgeous places is very rewarding. The daily tangible instant gratification is undeniable. Building something with your hands, and then handing it over to appreciative families is wonderfully fulfilling. We LOVE reveal day!
The home remodeling trade in Ohio is full of choices, some good, most not so much. We strive to provide our neighbors both the quality finishes you expect, but also an honest, clear process you will appreciate. That's why we do it!