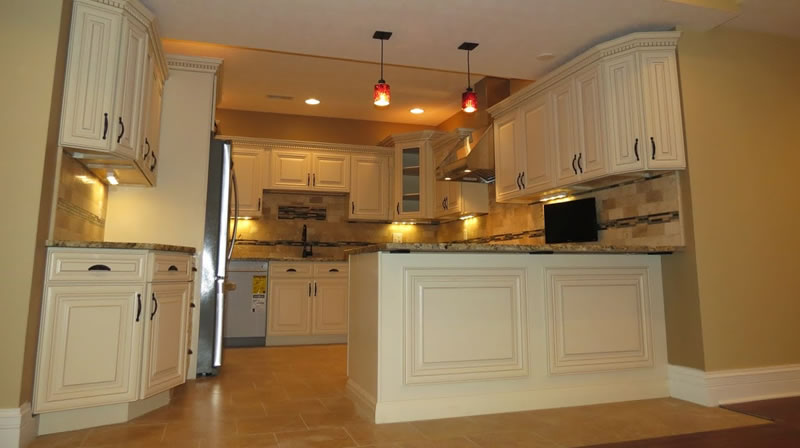 Are You Ready To Remodel Your Kitchen in Dayton Ohio?
We specialize in beautiful kitchen transformations.
There are an overwhelming amount of choices for you to make when deciding to remodel your Dayton, Ohio kitchen.  From flooring to countertops to cabinetry and storage solutions the amount of choices will have your head spinning, this is why working with an experience contractor who has a proven track record of building beautiful kitchens is your best course of action.
The Ohio Home Doctor is a home remodeling contractor serving Dayton, Ohio.  We specialize in kitchen design and remodeling projects.  Let Ohio Home Doctor add ease to the process by providing you with a free in home kitchen consultation, design assistance (kitchen designer), low budget high impact packages, and we also offer high end kitchen remodeling packages with straight from the manufacturer pricing.
Kitchen Remodeling does not have to require tens of thousands of dollars in expenses.  Let Ohio Home Doctor's local team of talented kitchen remodelers guide you through a simple yet elegant set of improvements including but not limited to;
Kitchen counter tops
Stone backsplashes
Custom kitchen cabinets
Unfinished kitchen cabinetry
Kitchen lighting and under cabinet lighting
Stone kitchen counter tops
Custom kitchen islands
kitchen renovations
Kitchen flooring
Kitchen trim and painting
kitchen door hardware and fixtures
Simply put, Ohio Home doctor is the best in kitchen remodeling in Dayton Ohio.
Looking for a complete kitchen remodel (new cabinets or layout design), look no further.  We are the best choice in Dayton for kitchen makeovers. Let Ohio Home Doctor transform your current kitchen into a cooking, entertaining, focal point wonderland.  Our team of professional insured, bonded, drug free, background checked employees are very talented allowing us to finish any kitchen project in under two weeks, much faster than other companies.
Kitchen Counter Tops
New kitchen counter tops are often a staple with any kitchen remodeling project.  Maybe you want to go from the old laminate counter tops to a much more trendy and elegant looking quartz counter top?  Or maybe you'd like Granite?  There are pros and cons to each of them but when you choose to work with the Ohio Home Doctor we'll guide you through those decisions with our expert advice and experience remodeling hundreds of kitchens throughout Dayton, and the surrounding area.
Kitchen Cabinets
There are endless options when it comes to kitchen cabinetry and what it really boils down to is your budget.  There are literally thousands of cabinetry options out there but most of our clients are very concerned about the quality.  We have partnered with an Amish cabinet maker in Quaker City, Ohio and are able to offer 100% unique custom cabinets that are not available from any other kitchen remodeler in Dayton Ohio.  They offer a timeless look and luxurious well-built feel to them and we can customize your storage options and finishing options.
Kitchen Lighting
Kitchen lighting is one of the most important aspects of a kitchen remodel.  Nobody enjoys cooking in a poorly lit kitchen so when special attention is paid to the lighting in your kitchen the improvement is going to be dramatic.  We can install recessed lighting, LED lighting, under cabinet lighting and more so your kitchen will be well-lit and enjoyable to work in.
Kitchen Flooring
The flooring in your kitchen can certainly take a beating as it's one of the most frequently used rooms in your home and this is why new flooring is also an important part of your kitchen remodel.  Because of the abuse your kitchen floor can take tile is always a great, long-lasting durable choice but if you have a limiting budget then vinyl or luxury vinyl tile are also very good choices too.  Wood or laminate can also be installed but will often require extra care and maintenance.  Don't forget the kitchen can be a very wet space too and if your wood or laminate flooring is exposed to water then can be ruined.  Tile or vinyl are impervious to water and can handle all the abuse.
Why Choose The Ohio Home Doctor For Your Kitchen Remodeling Project?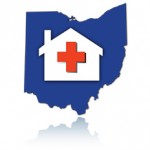 When you choose the Ohio Home Doctor team to remodel your kitchen you are partnering with a small team of craftsman, all with the common goal of making your home a better place.  Every employee strives to be the best kitchen remodeler he or she can be and will treat your home as if they were working on their own.
We keep a clean, safe work area and we'll bend over backwards to accommodate you during the remodeling of your home as we know it can be inconvenient at times.  In the end we promise you'll be happy with the results and how we've improved your home.
If you'd like to receive an estimate to remodel your kitchen please give us a call 937-605-6882 or fill out our contact form and we'll get right back to you.