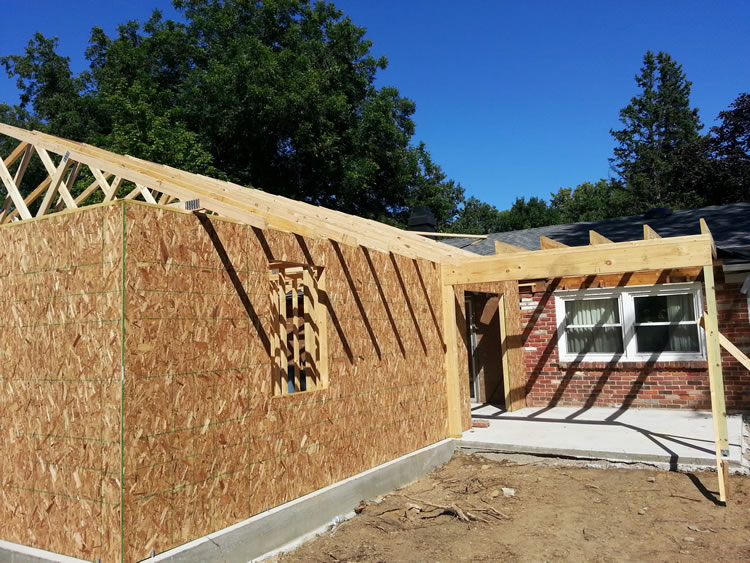 Are you short on covered and secure storage for your toys?  A boat an RV?  Maybe that classic collector car or hot rod.  For many Ohio homeowners adding a custom built garage or shop onto their property whether attached to the home, or a separate building entirely is the answer to more storage space.  If your zoning allows you can even build a rental or in-law suite above the garage.
We know you want to know what it's going to cost to build your garage but it's impossible for us to tell you exactly what your garage is going to cost to build with an article on a website.  What we can do though is give you a clearer mental picture of what's actually involved along with some rough estimates on costs that will give you a ballpark.
The cost to build your garage is generally calculated by the square footage of the finished building assuming that there isn't a great deal of site excavation required prior to construction, which can obviously raise the cost of the final build.  From the square footage of the garage we can then calculate final material costs (there will be several options) and get accurate quotes from any sub-trades that might be involved.
A good rough ballpark would be between $30-$100 per square foot of new garage construction.  We understand that's a pretty wide spread but at this point we still don't really know what you'll be doing with the garage.  Are you using it for storage?  Do you collect hot rods and want a fully decked out shop?  Do you need plumbing?  Will you need 220V power and it's own meter?  There is a lot we don't know at this point!
So for example, let's say you'd like to build a 900 square foot garage on your property.  This would be a good sized two car garage with plenty of room around the edges for shelving and storage.  If we calculate out a rough finished cost of say $40 per square foot to construct the building you are looking at roughly $36,000 to build your very basic, bare bones garage with a concrete floor.  This is not absolute, this is just one possible scenario and it wouldn't include additional items such as a live-in suite or special furnishings and concrete or floor finishes that are often used in shops and garages.
If you wanted a suite above your new garage then the cost of construction might rise significantly and be more like $80 – $120 per square foot of finished space as you'll have more electrical, more plumbing and more building codes that need to be followed.
What Is Involved With Building Your Garage?
Foundation or Slab:  Before you can even begin to frame the new garage you'll need a solid foundation to build it on.  The ground will need to be excavated and prepared and the concrete foundation professionally framed, poured and finished.    Typically an excavator will need to be hired to prepare the ground for the foundation.  This contributes to the cost of your project and in some cases depending on access, might not be possible.
Building Materials:  Once you have the basic dimensions of your garage then you can begin calculating material costs.  What type of walls would you like?  How high are the ceilings going to be?  Will you have an automotive hoist?  Do you want a specific concrete floor finish?  What type of electrical system and lighting?  Will there be heat?  Working with a licensed general contractor will make this whole process quite a bit easier as they'll be able to present you with a detailed list of materials that you need for each option you want to add into your new garage.
Labor and Building Costs:  A big chunk of the cost of building your garage (likely the biggest chunk) will be the direct labor that is involved.  This is very tough to calculate without actually viewing your project beforehand and taking some measurements but you can generally expect the labor to cost somewhere between 1.5 to 3 times the overall cost of your materials.  This again, depends on your situation and specific property.  Don't forget you'll likely have a few different sub-trades working on the project such as a plumber, an electrician, a concrete finisher, gutter contractor, roofer and possibly more.
Why Choose The Ohio Home Doctor For Your New Garage Construction Project?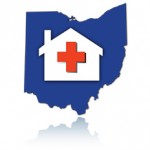 When you choose the Ohio Home Doctor team to build your new shop or garage you are partnering with a small team of craftsman, all with the common goal of making your home a better place.  Every employee strives to be the best home remodeler he or she can be and will treat your home as if they were working on their own.
We keep a clean, safe work area and we'll bend over backwards to accommodate you during the construction of your new garage as we know it can be inconvenient at times.  In the end we promise you'll be happy with the results and how we've improved your home.
If you'd like to receive an estimate to build a new garage on your property please give us a call 937-605-6882 or fill out our contact form and we'll get right back to you.