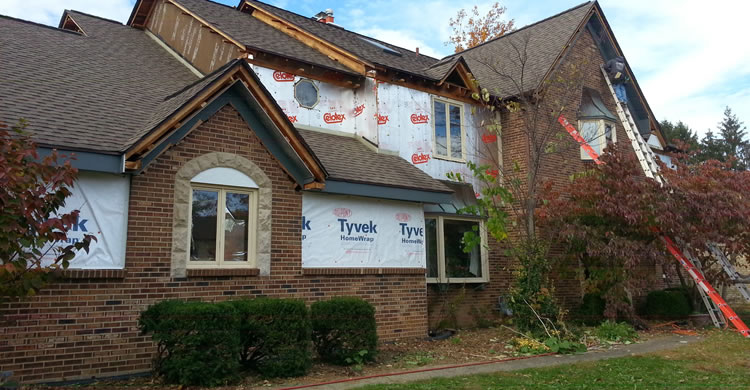 Professional Exterior Home Improvement Services In Dayton, Ohio
The Ohio Home Doctor provides professional exterior home remodeling, construction and home improvement services throughout Dayton, Ohio. For over 10 years we've been helping homeowners like you plan and build their exterior remodeling projects and even build their dream homes. From the initial planning phase right through to final construction The Ohio Home Doctor takes care of you throughout the entire process.
You can put our proven construction experience to work for you on any number of your home improvement projects, including complete Exterior Home Improvements. When you choose The Ohio Home Doctor, you don't just get a remodeling contractor, you get a company that really cares about your project, and really cares about the quality of our final product. The work we do in your home has been one of our best forms of advertising!
Exterior Home Improvement Projects We Can Do in Dayton, Ohio:
Ohio Home Doctor was founded by Matthew Geddis with three core principles in mind, utmost customer service,  an unwavering desire to produce top quality work,  and maintaining the ability to provide the lowest estimates in the area.  We are able to do this by keeping overhead very low, and our attention to detail extremely high.
You, our valued customer never pay for an expensive showroom, or fancy new trucks, just for the work performed on your home.  For Matthew Geddis remodeling your home is a passion not just a job.
Job Site Safety
Job Cleanliness
Timely Completion
Are all guaranteed to you by the Ohio Home Doctor.  Contact Ohio Home Doctor for yourself and see the difference first hand. Schedule a time to get a free, honest, no pressure, hassle free estimate and begin your journey towards the home of your dreams.  As members of the BBB Ohio Home Doctor is a proud partner of the community.
We are dedicated to serving our customer's needs, and our goal is 100% customer satisfaction. We strive to bring you the best in quality service. If something isn't right, please let us know.