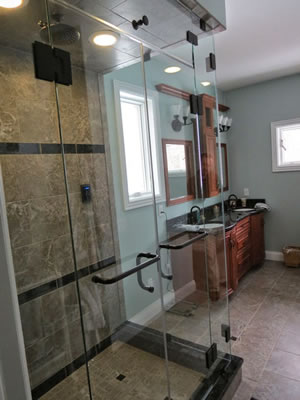 Bathroom Remodeling can be fun and EXCITING! A home's bathroom gets used as much as any other space in a home. It functions as a hub of activity in the morning, and can provide that oasis spa retreat within the boundaries of your own home in the evening. A modern and amenity stuffed bathroom can sooth the pains of a busy day away using steam, light, water, and scented oil therapies.  We can help you design and build a beautiful luxurious bathroom that would rival any 5 star luxury resorts bathroom!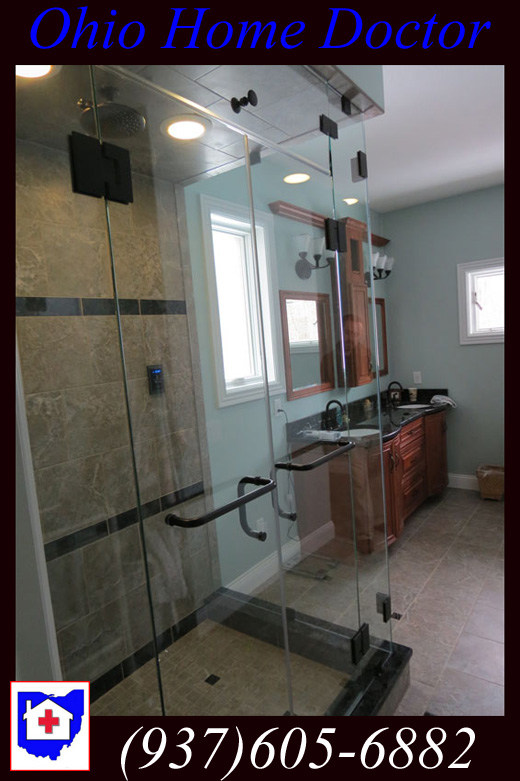 Bathrooms can boast makeup stations, walk in closets, large barrier free showers, and luxurious soaking tubs adorned with custom European style tile work with solid furniture type vanities. Ohio Home Doctor can assist you in designing that spa like experience you have wanted for so long.
Ohio Home Doctor specializes in bathroom remodeling projects in and around Dayton, Ohio. We have remodeled some of the very finest spaces in the area. Working with top area designers and architects we have built some modern masterpieces. Regardless of your budget we have innovative solutions to transform that dull gloomy space you dread into the bath you have dreamed of.
We Make Getting Started EASY! Bathroom Remodeling with Ohio Home Doctor starts right here Congratulations! We offer many different solutions to your unique needs. We cater our services to YOU! Whether your project involves a simple children's bathroom facelift, or an involved renovation including moving walls and adding a new Custom Tile Shower, a successful project can start right here right now! You can call us at (937) 605-6882 or click here and fill out any contact form on this site.
Hire Bathroom Remodeling Specialists! Who should you hire for your bathroom remodeling project? Selecting a professional licensed insured company like Ohio Home Doctor assures you will receive top quality specialized craftsmen working for you on your project. We study bathrooms so you don't have to. Allow us to show you how our streamlined process can eliminate the hassles of project delays and inexperience related goofs.
Select Your Finishes! The options and finishes to choose from while designing your new bathroom can be overwhelming if you let it. The first step is to decide what kind of project you are planning. Planning a bathroom remodel can take many different forms. There are several helpful design websites available to gather ideas and concepts from, including Houzz.com and Pinterest.com. Once you discover a theme or color scheme you fancy it can be used it to select the finishes for your bathroom.
Start Your Bathroom Remodeling Project Now
There is no bad time to contact us. Even if you are just getting started with your research and looking for some real life assistance with costing potential projects, we are here for you. We have worked with some of the finest designers and architects in the Dayton area and can usually recommend someone who fits your unique personality and budget saving you the hassle of shopping around.
On smaller projects ($10-$75k) we typically handle the design work and project drawings in house. This allows our clients to maximize their budgets impact and receive the most bang for the buck. Any way we can help we are happy to.
Put our experience to work on your home remodeling project and contact us now to get the ball rolling towards the home you have always dreamed about!
Why Choose The Ohio Home Doctor For Your Bathroom Remodeling Projects?
When you choose the Ohio Home Doctor for your home remodeling project in Dayton you are partnering with a small team of craftsman that specialize in remodeling and renovating homes just like yours.  You can count on high quality craftsmanship, clear communication and pricing that won't hold you back from transforming your home into a more enjoyable and comfortable place for your family to live.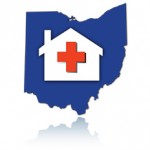 We keep a clean, safe work area and we'll bend over backwards to accommodate you during the remodeling of your home as we know it can be inconvenient at times.  In the end we promise you'll be happy with the results and how we've improved your home.
If you'd like to receive an estimate to remodel your home in Dayton please give us a call 937-605-6882 or fill out our contact form and we'll get right back to you.