Popular Amenities In Modern Ohio Showers: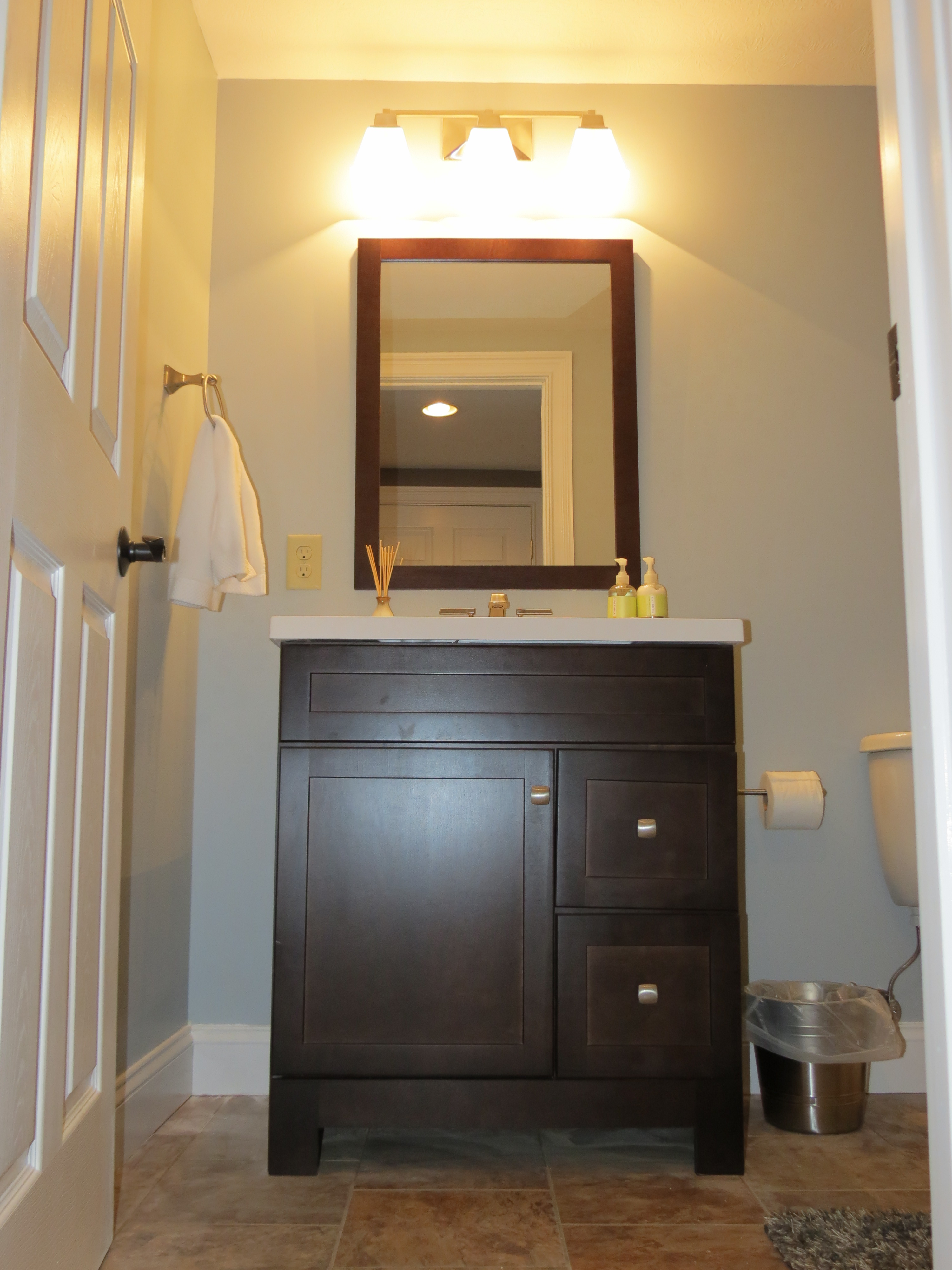 Vanities: Installing a new vanity cabinet during a bathroom remodel always provides that visual impact you are looking for. There are thousands of choices and finding the one which is perfect for you will increase both the storage space and usability of your newly re constructed Bathroom retreat. Ohio Home Doctor can save you money on J&K vanities as well as custom built units. Whether it is a 6 ft. double sink unit or just a custom 24 inch cabinet to fit a small unique space we are happy to help you find the perfect piece for the perfect space.
Pedestal Sinks: For Small Bathrooms and bathrooms with pre existing attached or detached storage pedestal sinks are a great option. Their sleek clean design pleases many different decors. Wall mounted sinks can be installed to meet ADA code compliance where applicable. Feel free to shop Carr supply who has a large stock of in stock models. A good tip is to find a toilet and pedestal from the same company so that the finishes match. Let us know and we can schedule a time for you to check out the showroom. We are happy to pass on our savings to you!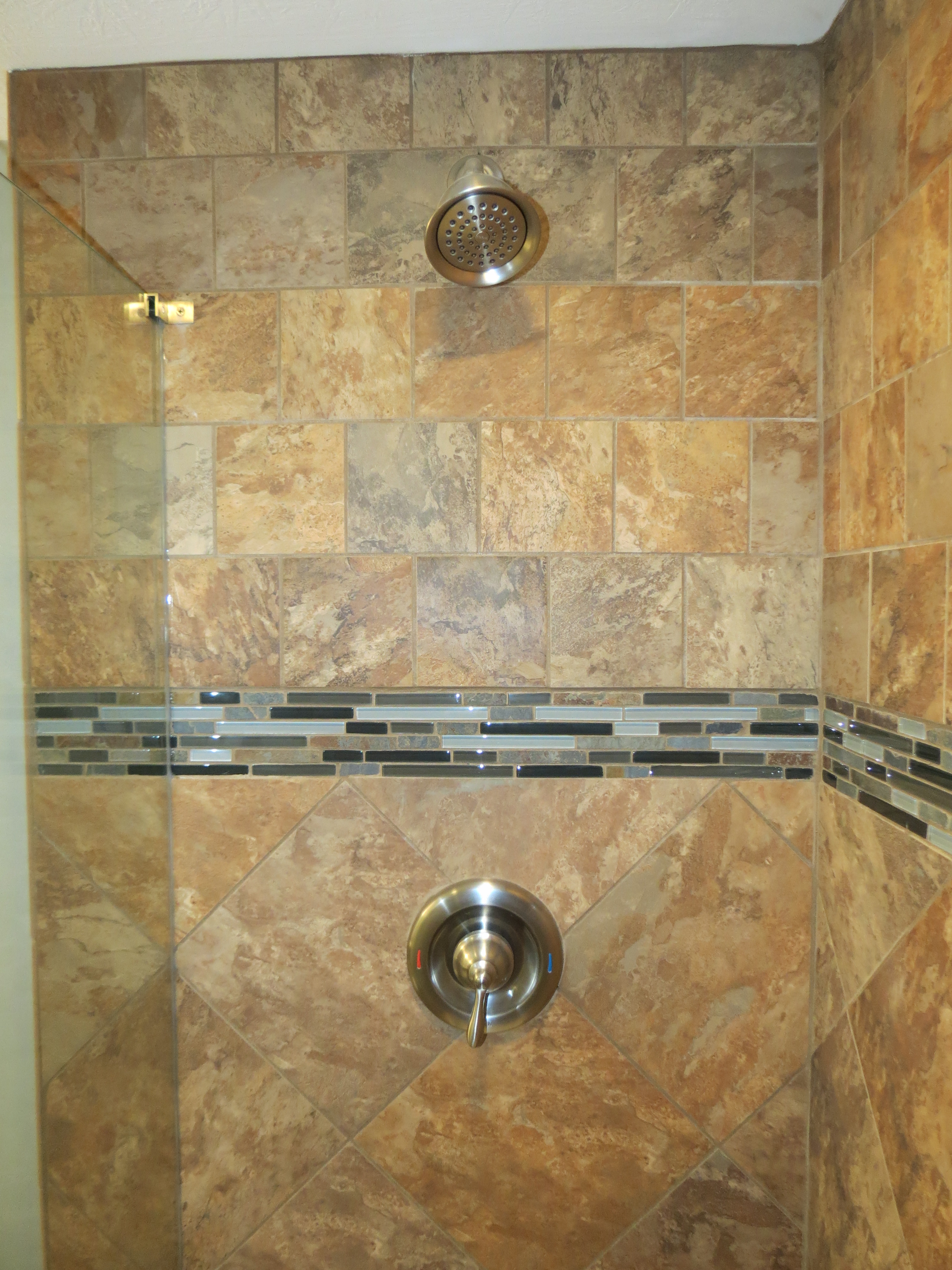 Showers: New showers come in many forms. From custom tiled styles to 5 ft standard Kohler Sterling Units the options are almost limitless. Read More About Showers Here.
Custom Tile Work: Often times the difference between a good bathroom remodel and a Great bathroom remodel is the quality of the tile work. While searching for your bathroom remodeling contractor be sure to check to make sure they have the attention to detail and experience to complete the demands of your job. Read More about Custom Tile Installations Here.
Whirlpool Tubs: Like most other bathroom fixtures whirlpool tubs have become more high tech than ever. Most units are between 5 and 6 feet in width and between 3 and 4 foot in depth. These tubs can be purchased from box stores or online. They can also be ordered using our account at Carr Supply. Make sure that the pump and motor are included in the purchase when buying them. Also make sure that the proper electrical is supplied for your selected unit. In most cases this includes running a new 12 amp dedicated circuit.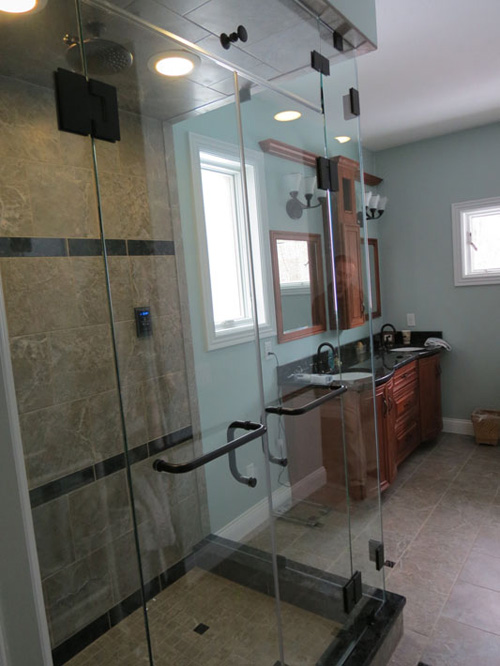 Steam Generators: There are several steam generator delivery systems available today. There is a huge divide when gauging quality of these units. The cheaper ones make a massive amount of noise and are often times large and cumbersome. We prefer to install the ThermaSol Pro 240. This unit is in the middle of the road as far as cost and provides a great deal of steam with very little vibration and noise. Installing steam generators requires a unique skill set and is not something a rookie or diy project should involve. Building a steam shower usually includes running a new dedicated 40-60 amp circuit.
Mirrors: Bathroom Mirrors come in all shapes and sizes. From wall hung units to free standing furniture style displays. Often times the mirror is matched to the vanity but this is not a rule. Custom sized and shaped mirrors can also be installed and purchased through a glass company. We are happy to refer someone to you if a custom mirror is within the scope of your upcoming project.
Medicine Cabinets: Medicine cabinets usually double as an above sink mirror and additional storage. They can be match to the vanity or matched to the color and finish of the hardware and fixtures. It is popular to install medicine cabinets in small bathrooms and spaces with limited or no organic storage.
Closet Organizers: In bathrooms which contain closets it is a good idea to have an organization system installed. These can be as simple as wire racks and clothes hangers to automated concealed cabinets. In most cases it is best to have a closet company come in and handle the installation of these items. They buy these materials in bulk and can beat even the big box pricing. We are happy to include this in our estimate or connect you directly to a company which fits your needs.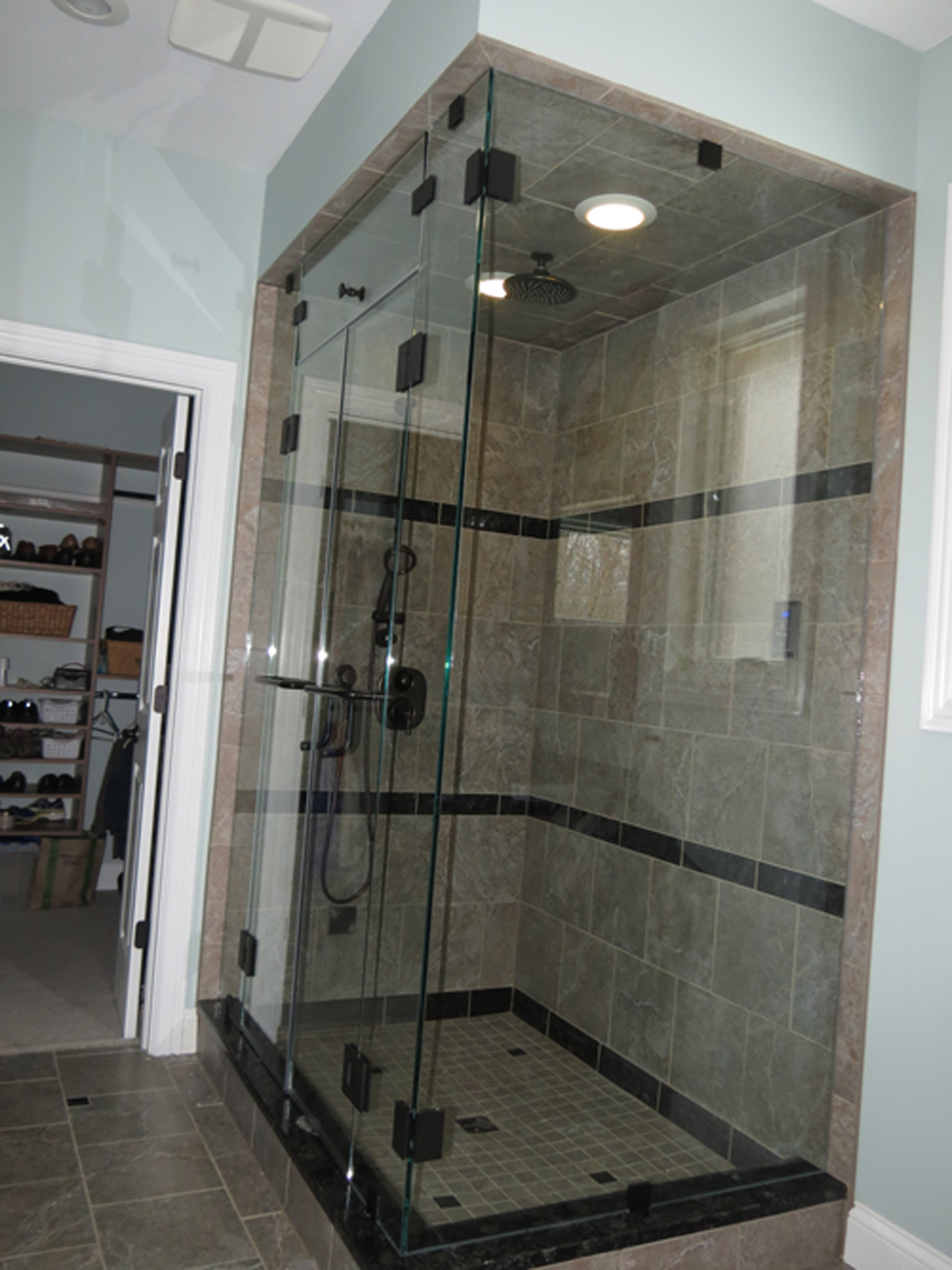 Lighting: Concealed and fixture mounted LED lighting is becoming the go to choice for designers and architects while they do lighting plans for new bathroom remodels. Often a combination of traditional recessed can, sconces/vanity lights, and accent LED fixtures are used to create a lighting scheme which is flexible and dynamic. Morning lighting requirements and mid day visual enhancement lighting are very different and both need to be considered when laying out the new spaces.
Quite Exhaust Fans: It is standard national code to include a fan vented directly to the exterior either through an adjacent wall or the roof in any renovated bathroom. These fans come in various shapes and sizes. Fans are rated in sones, which gauges the amount of noise created and CFM's which gauges the amount of air expelled per minute. The right fan is selected by calculating potential moisture and cubic feet of the closed space. It is best to lay out fans next to showers then toilets but often times the fan location is determined by access to a vent chase. Fans are one of those items in life where you really get what you pay for. Opt for a quality fan, you will be glad you did!
Heated Floors: In floor heating can be obtained through two different methods using any one of two basic techniques. Both work on the same basic principle but one uses pre fabricated mats, and the other uses individual wires strung together onsite. Both are comparable in price. The nicer ones are the pre fab mats because the installation is quicker thus making the cost to you cheaper. It is a good idea to install a back up second thermastat wire in case something ever happens to the original. These can be purchased from the supplier and are a life saver in the future if you ever need it. It's cheap insurance.
Double Shower Heads: Adding additional sources of water supply in the shower has become more and more popular. This is achieved using what is called a transfer valve. Transfer valves provide the option to use one of two or both available outputs at the same time. The second "shower head" can be in the form of 4 body sprayers, an adjustable bar mounted hand held unit (which is popular for shaving assistance), or a rain head. Adding a transfer valve adds about $750 to the cost of a shower build but adds a high end feel and function.