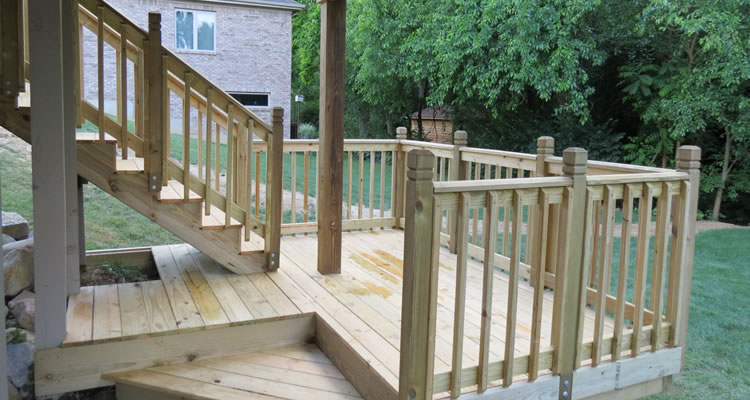 Custom Wood and Composite Decks in Dayton, Ohio
We specialize in custom deck design and construction
Ohio Home Doctor's quality craftsmen are considered among the premier Deck Builders in Dayton Ohio specializing in the design and construction of custom wood and composite decking.  Decks can be majestic summertime extensions to the living, relaxation, and entertainment space your home already boasts.  Hanging out on a new deck with friends or family, enjoying grilled food and good company.
What could be a better way to spend those long hot summer nights?   Custom Decks come in many forms and can include an elegant pergola, a deck gazebo with steam room or hot tub deck, or many other styles of multifunctional deck enclosures.  Building a deck can yield year round benefits for its owners and can turn unused spaces in your yard into exterior design focal points, increasing your home's function, value, and most importantly curb appeal.
Ohio Home Doctor can customize your deck with all kinds of options such as built-in deck lighting, propane hookups for BBQ's, steps and stairs, integrated seating or flower gardens and much more.  If you've seen it on TV, in a magazine, on the web or at a friends place, we can build it!
Ohio Home Doctor provides a  full line of deck services including, deck repair, structural deck repair, deck design, deck building, replacement decking, wood decks, composite decks, covered decks, vinyl decks, pool decks, deck staining, deck power washing,  patio decks, and many other forms of deck construction.
As custom deck builders we install almost every type of deck on the market.  The most popular style is time tested, mother nature approved, wooden decks. There are several species of wood decks to choose from including treated spruce decks, treated pine decks, cedar decks, and red wood deck.
Wooden decks offer beautiful finishing options at reasonable prices and if maintained properly can last 40 years or better.
Low Maintenance Composite Decking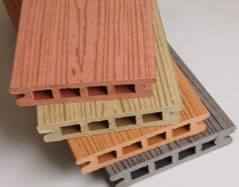 If maintenance free is more your style and your budget provides for more initial cost to prevent future upkeep costs then a composite deck might be right for you.
The options for composite decking range from carbon plastics to wood based resigns.  Composite decking is substantially more expensive than wooden decks but equally beautiful.  Composite decking doesn't warp, bow, crack, or shrink.  Trex decking is the big name in the game but there are several suppliers of different products all with inherent advantages and disadvantages.
We will be happy to discuss these with you just call to schedule a time to receive a free in home consultation.
Some products tend to fade over time but for the most part composite decking offers four season weather durability you will appreciate during the Dayton Ohio weather gambit we encounter every year.
The options you have for a deck railing system are plentiful and only limited by your deck plans.  From wood ballisters and 2×6 railings to wrought iron and custom (Deckorators) balusters the possibilities are endless.
Let Ohio Home Doctor help you find, and build the deck of your dreams.
When It comes to your home's deck one call does it all.  From remodeling and rebuilding your current deck's supports to complete design and builds, Ohio Home Doctor cant wait to tell you what we can do for you!  When considering deck builders in Dayton Ohio for the design and construction of your new wood or composite deck, don't move forward until you receive our estimate, we guarantee you will be happy you did!