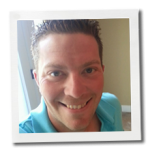 My name is Matt Geddis. I am the owner of Ohio Home Doctor remodeling company.
When you request an estimate through this website.  I will be the person coming to meet you at your home.  You, your family and your home will be treated with respect, courtesy and a level of customer service that is almost unheard of with many of today's home improvement companies.
Being chosen by you, to work on your home is one of the greatest compliments we could ever receive as craftsman and it's from these unique interactions we've been able to build our company into the best home remodeling company that Ohio has to offer.
We look forward to working with you!

If you'd like to request an estimate from the Ohio Home Doctor or just have a question about our services then please use this form to contact us if you're not in a hurry.  We'll contact you with 24 hours.  If you'd like to speak with us right away  please give us a call 937-605-6882
Request Your Home Remodeling Estimate