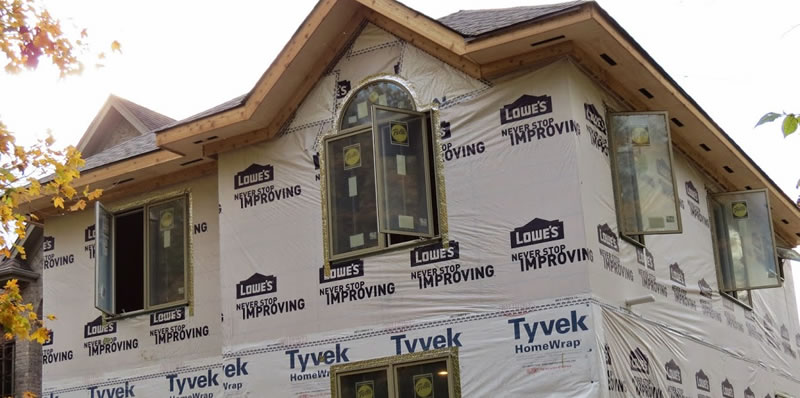 Looking To Add Some Additional Square Footage?
We specialize in complete home addition projects
Would you like to add some additional square footage to your Miami Valley, OH home?  Maybe you'd like to build a carriage house, with a garage below?  Maybe you'd like to build more living space for a growing family?  Whatever your reason for wanting to build a home addition you've come to the right place.
The Ohio Home Doctor is a full service general contractor based out of Springboro, Ohio and serving the Miami Valley and surrounding area.  We specialize in home addition projects from the initial planning and design phase, right through to the final construction of your project.  Whether you're looking to build an additional 1000 sq ft of living space or you'd just like to build a much smaller addition to a single room, we can help.
Home Additions in Springboro, Dayton and Centerville
Complete home additions
Suite construction
Garage/suite construction
Room additions
Basement additions
Building a Room "Bump Out" Addition
This is just a very small addition to a single room in your home. Maybe you'd like to have a larger master bedroom, or a little more space off your kitchen. This is where a bump out room addition could be an option for you. Adding anywhere from 75 – 150 additional square feet to a section of your home. If you only need a tiny bit of extra space, then a bump out is a good option but don't make the mistake of thinking just because it's small it's going to be cheap!  There is still a lot of work involved.
Expanding a Single Room
Not quite as small as a bump out, not quite as big as a full blown multi-room home addition, a room addition will simply add-a-room or expand the space in an existing one. Often the addition will be for a living room, kitchen or an additional bedroom or even a home office. Plumbing may or may not be required, electrical work most certainly will, as well as all your exterior trades such as roofing and siding.
Whole Home Addition
Whole home additions are much larger in scale than your basic room addition. An entire home addition is essentially that, building a "mini home" or suite onto your existing home. Often whole home additions will include a kitchen or kitchenette, a full bathroom, 1 or 2 or more bedrooms, and they are often designed as a self-contained separate living space with their own entrance/exit.
Whole home additions require the services of a competent building contractor who can manage and organize all of the sub-trades through to completion. Your whole home addition might require foundation work to be done, will require plumbing, electrical, drywall, painting, HVAC, roofing and siding.
Adding A 2nd Story To Your Home
This is a home addition project not for the faint of heart!  Often the only option for homeowners with a cramped city size lot is to "build up".  And with the services of a competent building contractor it's definitely a possibility. Your local bylaws and building codes will ultimately determine the feasibility of this project. But don't get discouraged; contractors work through the red-tape all the time and can help you make sense of the situation.  Adding a level to your home requires major structural changes to your home and must be signed off by an engineer. This type of addition can literally double your living space.
Why Choose The Ohio Home Doctor For Your Home Addition Project?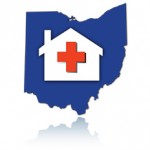 When you choose the Ohio Home Doctor team to build your home addition you are partnering with a small team of craftsman, all with the common goal of making your home a better place.  Every employee strives to be the best home remodeler he or she can be and will treat your home as if they were working on their own.
We keep a clean, safe work area and we'll bend over backwards to accommodate you during the construction of your home addition as we know it can be inconvenient at times.  In the end we promise you'll be happy with the results and how much new space we've built for you.
If you'd like to receive an estimate to build an addition on your home please give us a call 937-605-6882 or fill out our contact form and we'll get right back to you.