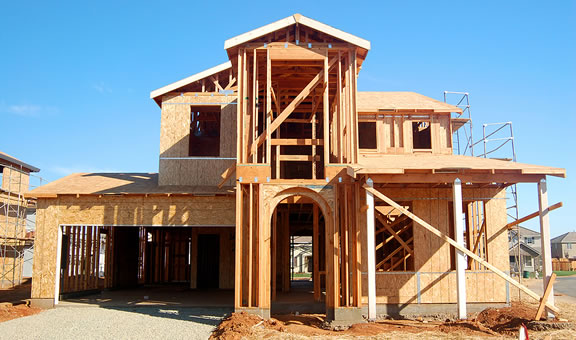 It can be hard to find a qualified framing contractor in Dayton Ohio for remodeling projects.  Most talented framers travel all around the tri-state area in search of new construction jobs. Ohio Home Doctor employs our own skilled framing contractors with new construction backgrounds and the ability to apply those skills to your existing home improvement project.
Our construction framing services include but are not limited to installation and repair of; house framing, roof trusses, bracing, floor and ceiling joists, trusses, rafters, floor jacking, structural jacking, roof lifting and beam replacement.  More services than any other framing contractor in Dayton Ohio.
Framing can take on many forms. Additions, bathroom enlarging, bedroom modification, walk in closet installs, and structural repair are just a few.  Ohio Home Doctor utilizes the latest in framing equipment to ensure your walls, floors, and ceilings, are plumb, level, square, and as true as possible. "We take pride in making it square".
Contact us today at (937) 605 – 6882 for a free estimate, for all your home remodeling needs.  Our passion  is what sets us apart from other framing contractors in Dayton Ohio.