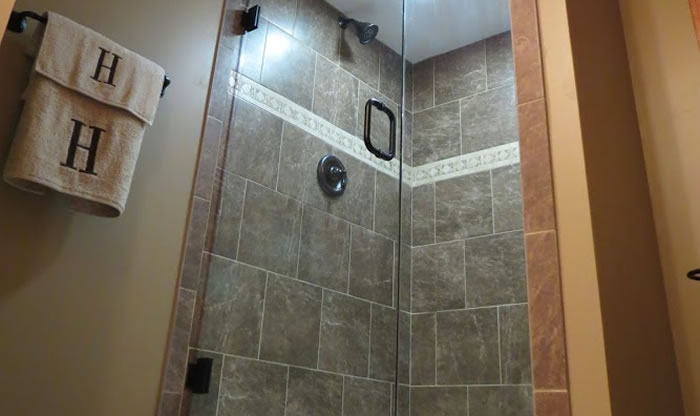 Unique Tile Showers built by the Home Doctor.
We specialize in building beautiful tile and stone showers.
What You Can Have!
Modern tile showers feature a plethora of options for even the most discerning tastes. Your shower can transform into an experience using music, light, aromatic oils, and on demand digital steam showers.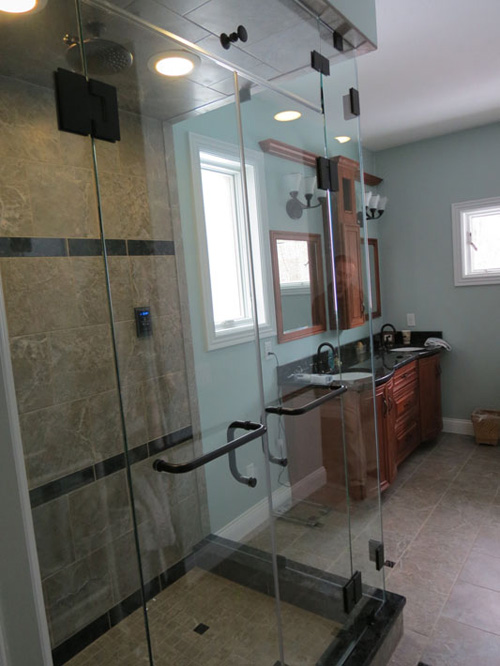 Kohler, ThermaSol, and several other companies make shower fixtures which can be used independently or while paired to the other features.
Where You Can Get It!
We bring experience to the table. We have accounts at local suppliers and spend a lot of time researching the trade and searching for national retailers. Chances are good if you or your designer can find it on the internet or in a magazine we can find it for you.
Top 5 Reasons You Replace a Shower!
5. You're remodeling your bathroom. Installing a new shower is best done during a bathroom remodel. While many times a shower can be installed utilizing existing flooring and amenties it is best done in conjunction with a complete remodel because elevations and sizes may change while we modernize the waterproofing measure in your shower.
4. Tub to shower conversions. Often times as life progresses also do your needs, and it makes more sense to have either a shower or a tub. We also build ADA Showers. There are many economical solutions for converting showers to tubs and tubs to showers. Ask us about our Kohler Sterling tubs and showers and we can send you a link.
3.Your shower leaks. Due to the lack of waterproofing and water management features in most showers built before 2005, most showers leak. While the leak may or may not be serious most of the time when we rip out a tile pan there is subfloor damage due to a long time leak.
2. You don't like MOLD! Showers without a waterproofing membrane work by trapping water bellow the cement pan. This water ends up just sitting there until the water level rises and then it drains some, and then just festers. You have noticed a smell in your shower, and or have to re-caulk often because the mold is growing and escaping through the back side creating discoloration. Moldy showers are bad for your health. You shouldn't have to deal with this any longer with all the options available today.
1. Just Because! The number one reason we replace showers for Dayton area homeowners is because they want something new. If this is you, then good for you. You deserve to enjoy the best bathroom and showering experience possible.
The Nuts and Bolts.
The way it used to be. For almost 100 years the common principles behind the design and construction of a residential shower remained stagnant. The key principle relied on a rubber membrane called a pan liner and a clamping drain of one kind or another. Out west and in Canada shower builders use what is called a pre-slope mud bed of concrete installed before the rubber. This provided fall to assist the water in entering the drain properly. In Ohio this is not and has not ever been code and unfortunately most local tradesmen ignored this step completely.
The result is a shower pan that may not leak but holds water constantly because the membrane in best case is perfectly flat. Often times if a house isn't perfectly level or settles one corner of the shower holds water bellow the tile level. The signs of this are a musty mildew smell. It's the smell associated with a locker room.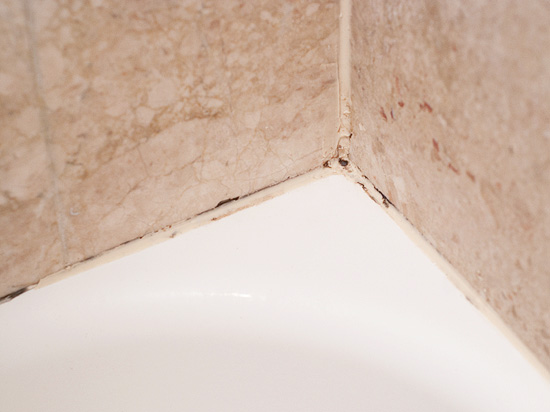 Discolored caulking is a sign. Mold grows on the cement both in the wall and on the floor. For mold to get to the point it is escaping the caulking, the back side of the substrate is covered. In cases where the builder tiled over drywall the mold grows very well on the paper face of the gypsum board. You might be laughing and thinking to yourself, "Who would tile over drywall in a shower? ". Don't laugh, most tract homes built between 1990 and 2008 are just this.
Until recently this was the way it was. You had to balance effectiveness with aesthetics.
What Changed.
The advent of new rubberized membranes, ultra high density mold proof foam shower panels, strides in shower drain technology, and the new approach which waterproofs the shower directly under the tile layer have all contributed to advance of shower technology.
New roll on membranes such as Red Guard and Aqua D allow the quick and efficient waterproofing of almost any surface. Never before has it been possible to guarantee a shower's waterproofness. Now ceilings and walls are easily tied into floors making 100% water tight structures thus eliminating the risk of damage due to leaking. We also use these products as a decoupling membrane in tile installations outside of the shower creating waterproof bathroom and kitchen floors as a consequence.
New high density foam boards such as our favorite Kerdi Board serves a few unique purposes. First the foam material is a mold resistant by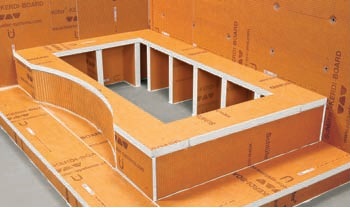 natural. The fact is that mold just will not grow on some surfaces, Kerdi foam being one of them. Kerdi board also creates a waterproofed barrier between your home and your shower while providing a high strength backer substrate to lay tile on.
The most common type of drain is called a clamping drain. Now there are many choices to fit unique design goals and accommodate complicated installations. Ohio Home Doctor is one of the only Shower installation contractors in Dayton Ohio who offers channel drains and barrier free showers. We also use kerdi and noble drains. We have the knowledge to be able to select the right system for your situations and goals. With us, there are options.
                                                          The New Approach!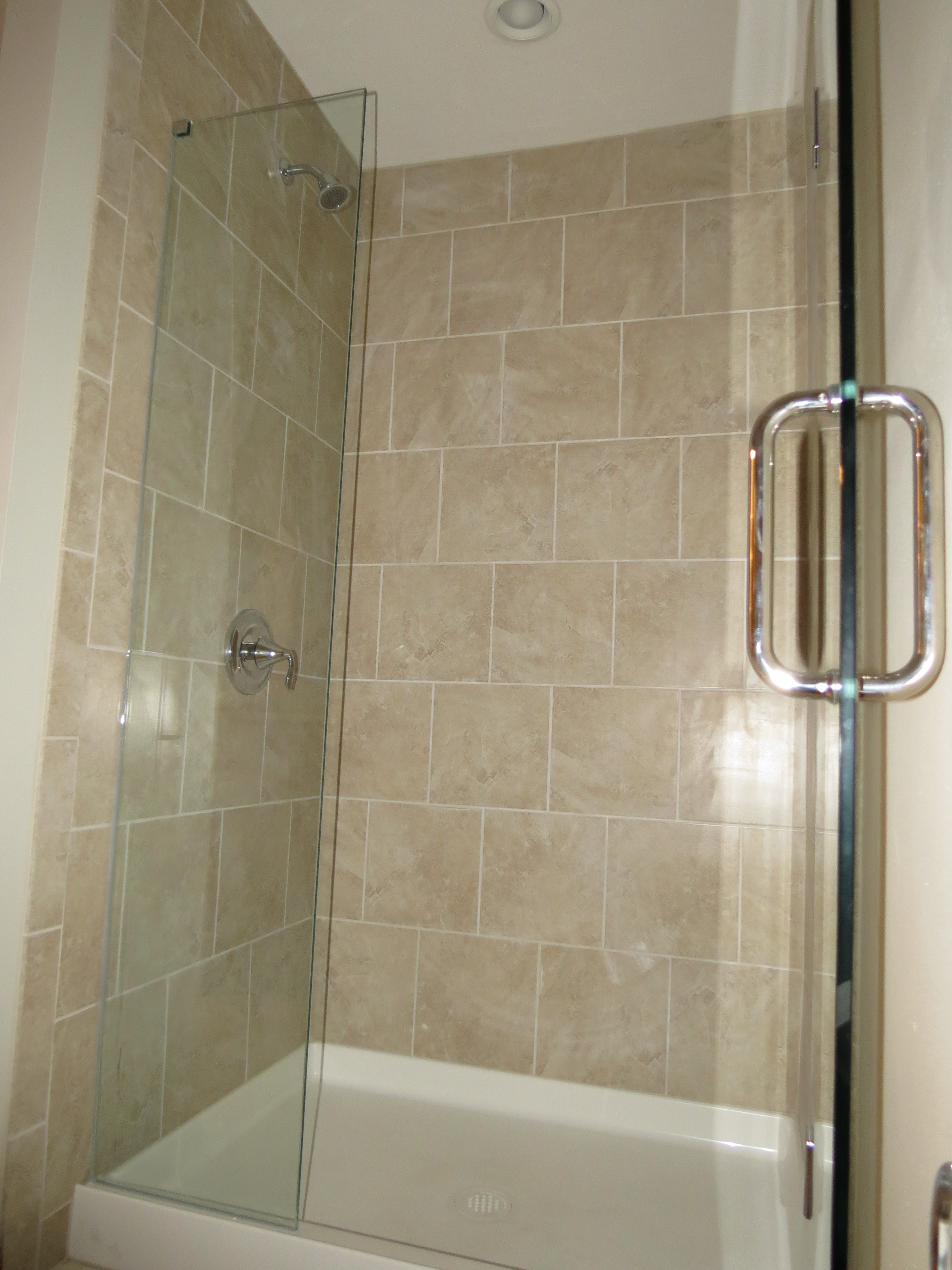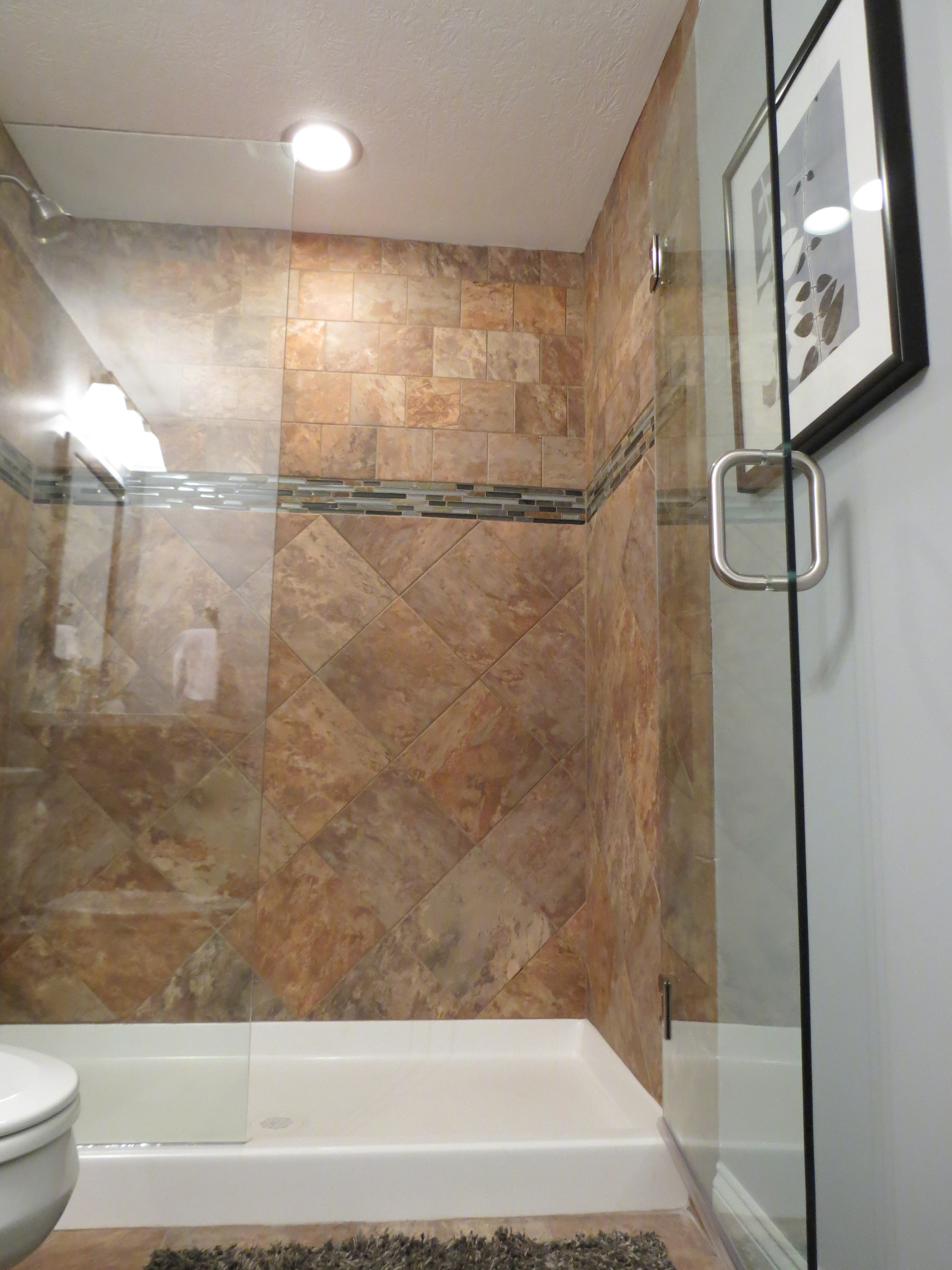 Using these products the new idea is to create a monolithic membrane behind the tile, not under the mud bed. This inherently provides a presloped water path, eliminates musty moldy smells, and creates a waterproofed oasis protecting your home from structural damage.
Thanks For Reading! If you have any questions please contact us.