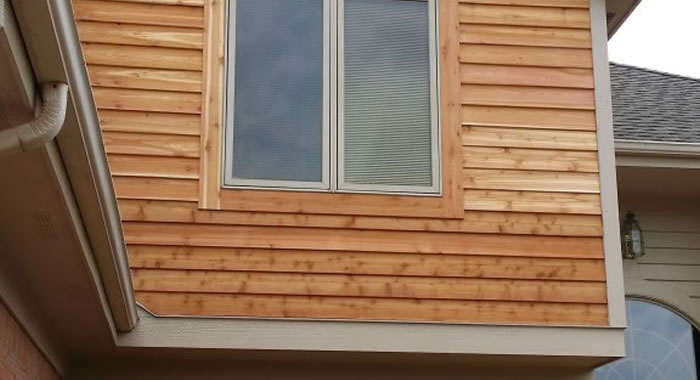 Do You Have Cedar Siding On Your Home That Needs Repair?
We repair, replace and install new cedar siding on Dayton, OH homes.
Many homeowners find us in Google when looking how to repair their existing cedar siding.  Often it's a new homeowner who's just purchased a home that has existing cedar siding that has begun to have problems with it's function and appearance.  Other times it's just a lack of maintenance and years of neglect that finally spurs a homeowner to contact us to help them.
No matter the reason you need help with your cedar siding we are here together right now; rest assured we can help!  We have been successfully completing cedar siding repairs for more than 15 years and eagerly await the opportunity to transform your cedar siding issue into an eye-appealing asset to your home.
Why Cedar or Siding Your Home? Cedar has been used as a siding material for the last few hundred years. This is because of the natural oils contained within the wood and it's inherent rot and insect resistance. During growth the cedar tree creates resins called extractives. These resins protect the wood material from both weather related deterioration and insect intrusion. These unique qualities make cedar one of the best possible siding materials on the market, even with today's composite technology.
While cedar is weather resistant, there is a lot more that goes into a proper cedar siding installation than just nailing it up to the exterior of your home.
The truth is that most cedar siding installations are improperly constructed and allow the weather to penetrate the exterior envelope of the home causing damage to your home's structural framing. As the extractives protect the siding boards from rot, the framing sits vulnerable to decay. In many cases by the time the cedar begins to shows signs of rot, the concealed framing behind the cedar is in far worse shape; turning your simple siding repair into a very involved project with demolition and reconstruction.  Not something most homeowners look forward too!
What makes your cedar siding installation proper?
Proper Rain Screen- A rain screen is a complete encapsulation of your home's sheathing with a sustainable permanently waterproof sheet membrane. The most recognizable brand of rain screen is TyVek and you'll commonly see it on new structures and homes being built.  A properly installed rain screen diverts rain which penetrates past the siding level, away from your home's framing.
Butt Flashing- Butt flashing comes in many compositions such as aluminum,  plastic, vinyl, and even rubber. A lack of butt flashing is the single most ignored detail by cedar siding installers. Butt flashing blocks water which gets into the butt seems from getting behind the siding level and damaging your home.
Missing Drip Trims- When designing a cedar siding project much care must be placed into getting the right drip trims in the right locations. Drip trims force water away from the siding level in strategic locations thus reducing the overall amount of weather particular areas receive.
We prefer to use vinyl drip trims as shown above since it is arguably the most important detail, and also the thinnest component. Vinyl lasts much longer and is only a few dollars more than its cedar counterpart. You'll also notice above that we install a self curing flashing tape over the vertical lip of the drip trim further adding to the effectiveness of both the trim, but also providing the rain screen a natural "out".
New Cedar Siding Installations
During a complete cedar residing project we are able to see what's underneath the existing siding and we are able to address all concealed issues while providing you a quality, by the book installation, ready to weather decades of abuse. To help with the cost we allow you to use our relationships developed over the last decade with local lumber suppliers and utilize our contractor account discounts.
Even if a complete re-side isn't in the plans, tackling areas monolithically allows us to install the proper flashings and rain screens for you prior to the installation of the new siding. We will provide you honest feedback as to what you need, not what will look good enough for us to get paid. Our ultimate goal is to gain a customer for life, the last thing we want to do is cover up your issue which will surely shows its face down the road.
Cedar Siding Repairs
While it's always best to monolithically install an entire new siding system this is simply not an option in most cases due to the investment involved. There is also the "Its not broke, don't fix it" mentality. Just because one area of your home is compromised doesn't mean all the siding needs replaced. One of the great qualities of cedar siding is its consistent asthetics. A cedar board bought today looks identical to one purchased 40 years ago, making repairing, and properly patching damaged installations a real possibility.
When we are finished you home will look just like it did before all the damage, not like someone did their best to ban aid the real issue.
What Now?
The next step is let's schedule a time to look at your project. We will come inspect your home, identify the issue, and propose a solution which addresses the cause, not just covers the effect.
The worst thing you can do is just add caulk and paint. While this may make your home look a little better it is only delaying the inevitable and costing you far more money when the time comes to properly address your cedar siding rot.
Please fill out the form below and we will get back with you as soon as possible.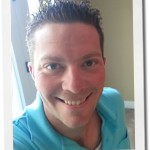 Thanks for reading! I hope this was helpful, and I look forward to hearing from you!
Matt Geddis
Ohio Home Doctor Inc.
Cedar Siding Project Information Request
Please Fill Out The Form Below And We Will Get Back With You ASAP.