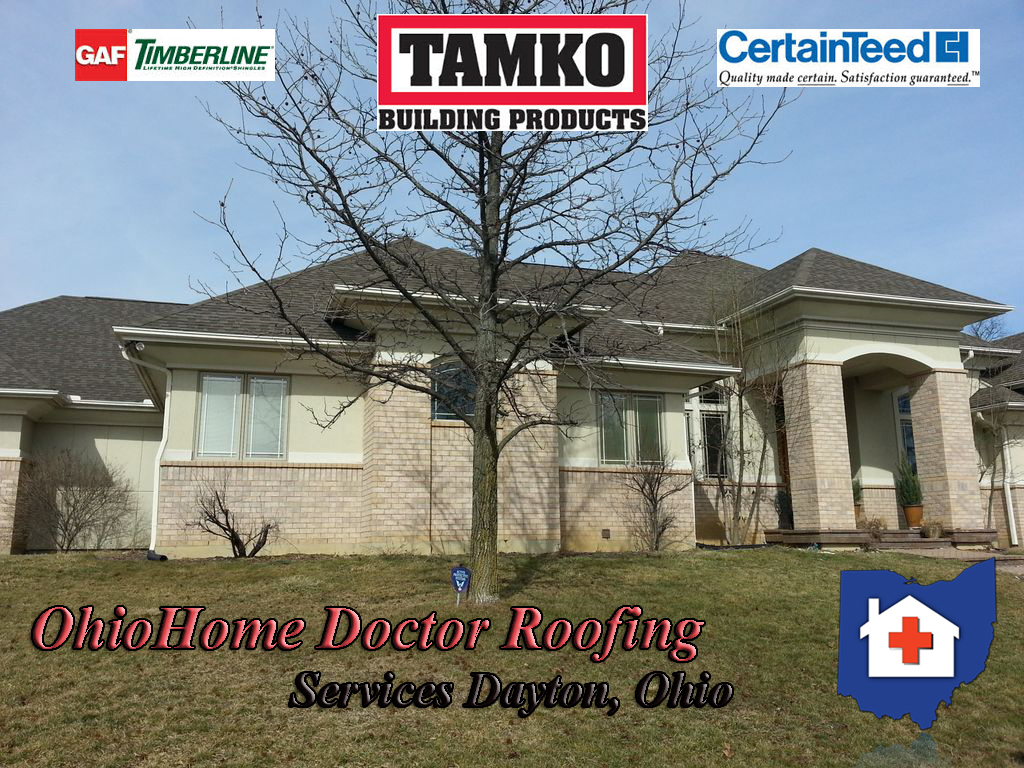 Ohio Home Doctor provides high quality roofing services to the greater Dayton region of Ohio. Our talented specialists are factory trained to protect your investment. Your roof protects your home; hiring a certified contractor like Ohio Home Doctor ensures the new roof you purchase does just that.
"Our Roof Surgeons Eagerly Await The Chance To Show You What They Got!" 
Ohio Building Codes Dictate The Following For Roofing: 
Shingles must contain 4 nails in every standard sized single.
Ice and water shield must be installed 3 foot from the bottom of the eaves up the roof to prevent ice damming from allowing water to enter into you home.
A minimum amount of ventilation must be provided.
We Exceed Ohio Building Codes For Roofing In Every Way!
We install 5-6 nails in each shingle. This is referred to as a hurricane nail pattern. If we have learned anything in the past few years it's that it gets windy in Ohio. Our small additional investment in time and nails provides you our client with peace of mind that your new roof is ready for whatever mother nature has to throw it's way.
Ice and water shield. This is the black sticky material which comes in rolls three foot wide. We not only install it at the eaves but also down every valley, around chimeys, and up dead valleys to protect your home in every possible way. While most contractors install one row just meeting code, we ensure that the Ice and Water extends a minimum of 2 full feet past the warm plane of your home. This truly prevents damage resulting from ice damming. In most cases this means running two full rows of this protective barrier. A small cost when compared to how much repairing a damaged structure can be.
As for ventilation we calculate the cubic square feet of every roof system we install. Only then can we analyze how many, what type, and where your new vents must be installed to allow for proper ventilation and a more energy efficient home. We could care less about meeting minimum code; instead opting to utilize our expertise to maximize the quality you receive.
How Do We Keep Roofing Costs Low, And Quality High?
Our low overhead way of doing business allows us to provide you top quality craftsmanship, and large company like customer service, at the absolute lowest price of any other reputable roofing contractor. Keep in mind while comparing estimates that it is a popular tactic in the local roofing industry to hit the clients with surprise extra charges after signing a contract. We work hard to inspect your roof prior to formulating its cost which almost eliminates surprise charges for items such as new sheathing or step flashing.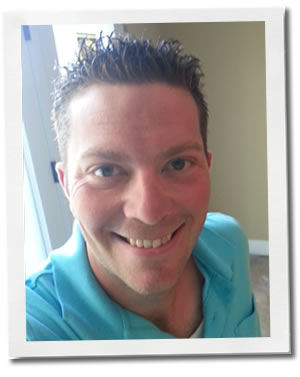 We guarantee it!
When you hire us for your residential or commercial roofing project, you are not paying for our showroom mortgage, or a fleet of unnecessary fancy trucks, just a quality job. -Matt Geddis
Ohio Home Doctor has also developed long standing relationships with local roofing material suppliers which allows us to purchase our roofing materials at a significant discount. Most companies pocket this difference. That is not how we do business. We make our money on our labor only.
The savings we attain from our contractor pricing gets passed right down the line to our valued clients. We are sure this is something you will appreciate as nobody likes to be overcharged.
Ohio Home Doctor will provide you with the best roofing price, peace of mind, and industry leading warranties.
We are a full service roofing company!
Our Roofing Services Include:
Roof Replacement
Structural Repairs
Truss Repairs
Rafter Replacement
Soffit Repairs Etc.
Asphalt Shingle Repair
Vent Boot Replacement
Chimney Flashing
Rubber Roofing
PVC Roofing
New Gutters
and Much Much More!
We also have extensive knowledge about how to properly and effectively handle roof leaks, roof repairs, and ventilation problems. We offer solutions and suggestions, not needless upselling and profit mongering.
Our goal is to be your everything roofing contractor. We are here for you when you need us, and will be here for you when you need us again. We often here from our clients that they have a tough time getting a hold of other local companies if they only need a repair. Often times large companies just seem bothered by a repair and will suggest a complete replacement regardless of whether it is needed at this time or not.
We take the opposite approach and strive to provide you honest feedback, affordable rates, and a one call solution to your everything roofing issues.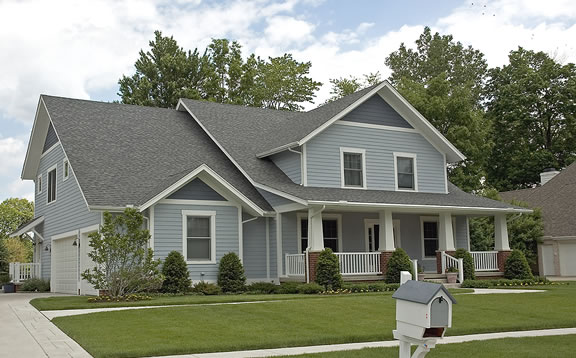 Being a full service home improvement company with a thriving roofing division allows us to provide far superior service to our clients when compared to roofing only companies. We aren't at your home to nail a new roof up as quick as possible regardless if further repairs are in your best interest or not. We are looking to build a relationship with our clients which will extend below your roof, and far into the future. With this as our primary goal; your best interest is always forefront in our minds and intentions.
While residential shingle roofing makes up a large portion of our jobs we also provide a full line of commercial rubber and PVC membrane roofing services. Our talented technicians are trained to installed most major brands of shingles but we use CertainTeed, Tamko, and GAF most frequently due to their high quality and proven track record. We can make a recommendation for you based on your unique projects requirements and budget.
Below are some of the standard colors you can use to get an idea of what color you are going for. Of course we can provide actual sample onsite and a huge additional selection of premium option if so desired.
Tamko Heritage Laminated Shingle Colors For 2017
When choosing a roofing contractor it is important to make sure you check with the BBB to make sure your getting a good roofing company not a guy with a compressor who is late on rent.
When we are done, the only way you will be able to tell we were there is your beautiful new roof, without any mess or damage to your property. We thoroughly clean each job site using magnets to get nails and metal debris from your flower beds and drive way.
After you have shopped around, we believe you will see and appreciate the difference in our company.
Contact us today to schedule a free roofing estimate in many cases the same day.

Request A Free Estimate For Your Roofing Project Here!
Fill out the following information as much as you would like. The more information you can provide us the better we will be able to assist you during our initial conversation. At minimum we will need your name and a way to contact you, ie a phone number or email address.