Have you just purchased a home in the Cincinnati Ohio area that you'd like to immediately renovate or remodel to suite your families needs?  Have you lived in your Cincy home for many years and have decided it's time for some much needed improvements and upgrades?  No matter you're reason for wanting to remodel, it's important you choose a company with a great reputation of doing high quality work in peoples homes.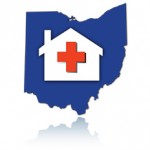 The Ohio Home Doctor is a home remodeling contractor serving Cincinnati, Ohio.  We specialize in all aspects of home remodeling including kitchens, bathrooms, basements, home additions and even garage construction.  From remodeling your kitchen to transforming your basement to adding on additional space for your growing family the team at Ohio Home Doctor has the home remodeling remedies that will have your home looking beautiful and more money in your pocket.
The possibilities for your home are endless. Everyone has seen a DIY or HGTV show which has sparked their imagination. Often times it appears impossible that a project can come to fruition so smoothly and efficiently. Perhaps all the good contractors have TV shows? I'm here to tell you it's not the case.
Our company has instated a set of procedures and processes which will leave a positive taste in your mouth and leave you wanting to embark on your next project. I have built this company as a service company, in the remodeling business. This may sound cliché but it is honestly the approach we concentrate on. Our valued clients are always our first priority!
Home Remodeling Services We Provide In Cincinnati
Cincinnati Kitchen Remodeling
Cincinnati Kitchen Cabinets
Cincinnati Kitchen Design
Cincinnati Granite Countertops
Cincinnati Basement Remodeling
Cincinnati Bathroom Remodeling
Cincinnati Custom Tile Showers
Cincinnati Room Additions
Cincinnati Basement Finishing
Cincinnati Vinyl Siding
Cincinnati Cement Fiber Siding
Cincinnati Custom Deck Builder
Cincinnati Sunroom Builder
Cincinnati Roofing Company[symple_divider style="solid" margin_top="20″ margin_bottom="20″]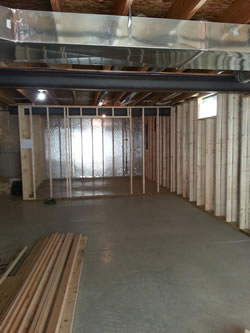 Over the years we have met the needs of some very demanding projects in the Cincinnati area.
We understand that your home is not just a huge investment but more importantly the safe haven where your family enjoys your life together. We have families too and know how we would like to be treated in our homes.
We approach each individual project and client uniquely with a game plan tailored to you, and only you. 80% or so of our projects occur while the client remains in the home during the renovation. This being said, making accommodations to allow the transition between your old home and the newly remodeled masterpiece as seamless as possible is always on our minds.
Our team has experience working with all types of clients including designers and architects. Many of our clients come to us already having a designer or architect and are surprised how efficiently we integrate our team into their game plan.
We continually educated ourselves on the latest remodeling trends and availability of local and exotic materials.  This gives us an edge when embarking on involved projects with unique requirements and specifications.
Chances are if you can dream it, we can find the right materials to build it for you and turn your dream into reality quickly, efficiently, and on budget.
Start Your Cincinnati Home Remodeling Project Now
There is no bad time to contact us. Even if you are just getting started with your research and looking for some real life assistance with costing potential projects, we are here for you. We have worked with some of the finest designers and architects in Cincinnati and can usually recommend someone who fits your unique personality and budget saving you the hassle of shopping around.
On smaller projects ($10-$75k) we typically handle the design work and project drawings in house. This allows our clients to maximize their budgets impact and receive the most bang for the buck. Any way we can help we are happy to. Put our experience to work on your home remodeling project and contact us now to get the ball rolling towards the home you have always dreamed about!
Why Choose The Ohio Home Doctor For Your Home Remodeling Projects?
When you choose the Ohio Home Doctor for your home remodeling project in Cincinnati you are partnering with a small team of craftsman that specialize in remodeling and renovating homes just like yours.  You can count on high quality craftsmanship, clear communication and pricing that won't hold you back from transforming your home into a more enjoyable and comfortable place for your family to live.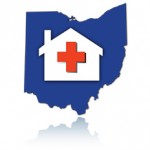 We keep a clean, safe work area and we'll bend over backwards to accommodate you during the remodeling of your home as we know it can be inconvenient at times.  In the end we promise you'll be happy with the results and how we've improved your home.
If you'd like to receive an estimate to remodel your home in Cincinnati please give us a call 937-605-6882 or fill out our contact form and we'll get right back to you.