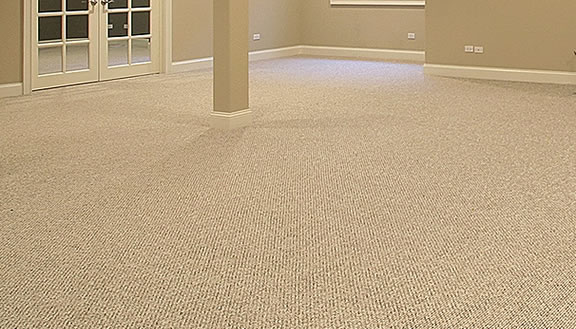 Best Price in Dayton Ohio – Carpet, Padding and Installation for $19.95 per sq.yd. from Ohio Home Doctor
Yes, you did read that right. Carpet, Padding and Installation in Dayton Ohio for $19.95 per sq.yd.
Use our contractor's discount at applicable vendors. We are happy to pass on the savings to our valued clients while either we remodel your home or as a stand alone project.
Call today and be connected with the very finest carpet material in Dayton.
Carpet is the most popular and economical choice of flooring for any home. It is soft, quiet and with today's technology it is even more stylish then ever. Carpet just makes a room warm and comfortable.   If carpet is a possibility in your home, then you've come to the right place with the right people.
At Ohio Home Doctor, we have one of the largest selections of carpets in Dayton, Ohio.   Carpet brands such as, Mohawk carpet, Shaw carpet, Stainmaster carpet, Armstrong carpet, Anso carpet and DuPont carpeting just to name a few.   Ohio Home Doctor provides commercial and residential carpets and installation, helping you select from a wide range of carpet colors, patterns and textures.
We can also assist you with picking the right carpet pad and provide carpet installation.   We also have some of the best carpet prices available in the Dayton, Ohio area.   Carpet, Padding and Installation for just $19.95 per sq.yd.   Proper professional carpet installation is essential to the performance and life of your new carpeting.
At Ohio Home Doctor we guarantee each and every carpet installation. Your satisfaction is the most important thing.   Wall-to-wall carpet installation is an art and a science. The carpet installer must know how to lay out the carpet so that the seams match and must understand the properties of each type of weave and backing.
Our carpet layers have years of experience working with the finest of carpeting materials, matching patterns on curved staircases, and installing unusually shaped areas.
Here are a few terms that are used in this industry that you should become familiar with to give you the facts you need to know to make an informed choice when you are buying carpet for your home or business:
Fiber:  
Fiber is the carpet material itself. Single fibers are spun together to create two, three or four-ply yarn, which is then attached to a woven backing.
Pile: 
Pile refers to the height of the fiber.
Density:
Density is the measure of how closely packed the strands of fiber are to one another. The higher the density, the stronger the carpet.
Carpet weight:  
Carpet weight is measured in ounces per square yard. Face weight refers to the amount of fiber on the surface of the carpet, while total weight includes the backing and latex as well.   High face weight is a good indication of quality. Note: When using weight to compare carpets, make sure you're comparing similar materials, like nylon to nylon, not nylon to polyester.
Texture:
Texture comes from the style in which fibers are looped, twisted or cut. This determines the look and feel of the carpet, and plays a large role in its durability.
Types   What carpet fiber do you want?  
Your options included nylon, olefin, polyester, acrylic, and wool. Nylon is the most popular fiber because of cost and its ability to hide wear and stains.
How about yarn twists?   With carpet, the rule is the tighter the yarn twist the better.   Look for carpeting with a shorter nap.    The longer the nap, the less crush resistant the carpet. If you choose a carpet with a shorter nap, it will look newer longer.   Choose a carpet that has more yarn or stitches per inch.   This will help to increase your carpets mat and crush resistance.  The stitches per inch contribute to the crush resistance of a carpet.
If you are buying a looped carpet.     Be sure to look at the density of the loop and the amount of space in the middle of the loop, because the tighter the loop, the better the wear.
Additionally, make sure the following topics are covered before signing anything. Such as, who will move the furniture? Find out if the installers will remove and dispose of the old carpeting. Not all installers will do this.
You may also want to find out if the installers will adjust doors that need it after carpet installation. Your doors are still going to have to open and close and this must be addressed.
Below you will find some helpful descriptions and terms for deciding which carpeting is right for you and your family:  
Berber Carpet:
A loop-pile carpet that offers great durability, a full comfortable texture and a casual, informal look. Often, these carpets incorporate flecks of color that contrast with the primary hue.   The term Berber has expanded to include many level and multi-level loop carpet styles.
Texture Carpet:
Great for a wall to wall casual look and is a very popular cut pile carpet that has alternating twists of yarn often times creating a tonal appearance.  The yarn is given more of a crimp that yields a textured look.   This style of carpet usually does a good job of hiding footprints and vacuum marks, but keep in mind that NO carpet can completely hide these.   Textured carpets are great for all areas of the home and is ideal for families with active lifestyles.  The texture style is available in a wide variety of colors and densities.
Cut pile Carpet:  
A carpet in which the yarn loops are cut to create a textured look and feel.
Pattern Cut Pile:  
Made from Saxony yarn, this carpet features a sophisticated look created by running cut pile and loop pile on a level pile height.
Frieze Carpet: 
Tightly curled or twisted yarn that gives carpet a textured appearance good for hiding footprints. Pronounced free-zay.
Level Loop Carpet:
The fiber in the carpet is stitched in uncut loops of the same size. It creates a smooth, level surface.
Loop Pile Carpet:
The fiber in the carpet is looped and uncut, it can be either level loop or multi-level loop.
Saxony Carpet Bedroom Plush Carpet:  
A cut pile carpet in which the individual carpet fibers appear to be cut the same length. The carpet offers a smooth, luxurious surface.
Saxony Carpet – Formal and Elegant:  
The carpet fiber loops are cut and twisted to create a relatively dense, consistent look. Saxony carpet presents a smooth, luxurious surface and is generally for formal settings such as a dining room, living room or master bedroom.   This is not the best choice for high traffic areas or homes with pets or active children.  This style of carpet tends to show footprints and vacuum marks more so than other styles.
Woven Carpet:
Carpet that is manufactured on a weaving loom in which the lengthwise yarns and widthwise yarns are interlocked to form a fabric.
Wool Carpet:
Unrivalled as the world's finest natural wool carpet fiber. Ultra-luxurious, long-lasting and naturally stain resistant.
Indoor Carpet / Outdoor carpet:  
Taking the form and function of carpet outdoors. Ideal for porches, sunrooms, spas and more.   From service to selection, no other carpeting company in the Dayton, Ohio area helps you bring out the lasting beauty and value of the carpet for your home like Ohio Home Doctor.
Whether you're just browsing and would like a carpet flooring estimate, or you're ready to have your new carpet installed by certified professionals, one call to Ohio Home Doctor at (937) 605-6882 takes care of it all.